The Side effects of Hair Re-bonding:
1. Hair becomes fragile and needs utmost care after the treatment.
You cannot tie your hair and tuck it behind your ears.
2. The heat can damage and burn your scalp.
The damage can be experienced if the chemicals remain for long on the hair or the temperature of the metal plates is very high than required. Some experience hair loss, hair breakage, sensitive scalp and hair becomes dry and flat.
Why Bodily Straight Treatment?
A new technology treatment which is different from the traditional re-bonding. With 90% protein treatment and 10% chemical, it is very suitable for badly damaged hair.
It straightens your hair and giving your hair moisture at the same time, satisfactory result with natural shine and easier to manage. It is suitable for most types of hair, bleached or very damaged hair.
The end result is not dry but transforms the hair to soft, silky, bodily straight and manageable hair with zero damaged.
We specialized in Bodily Straight Treatment and we could help you solve your hair problem and give you professional advice to take on an entire new look!
How it works:
The Japanese product uses Protein Therapy to prevent hair breakage and helps to re-bond damaged hair, neutralizes the pH of hair and strengthen the hair structure. Using medium heat iron to run through the hair with the solution, it to activate and promote heat oxidization leaving the hair straight and smooth with no damage.
Duration: 2.5 ĘC 3 hours
The result: Very satisfying as it gives hair to a new life. The hair texture has become soft, smooth and straight. It eliminates dryness and very easy to manage.
Cost: From RM258+
Call us at 03 64129884 to inquire about our Bodily Straight Treatment or check-out our Facebook page for more information.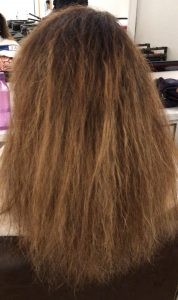 Before After treatment. Typically bleached hair resulting to dry, frizzy and badly damaged.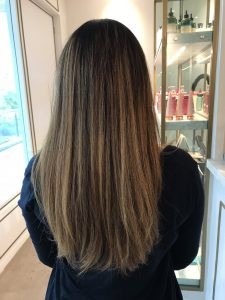 After Bodily Straight Treatment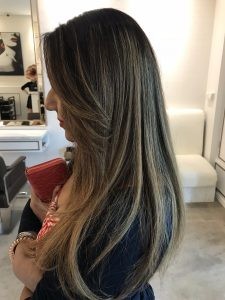 The Bodily Straight Treatment gives a satisfactory result and a beautiful luster hair.
Share this Post