The #1 KERATIN BOND TRANSFORMATION SYSTEM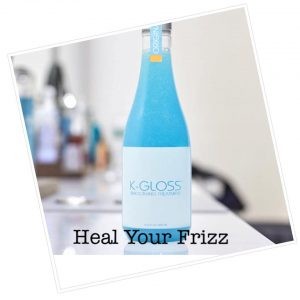 K-Gloss is a breakthrough smoothing treatment that delivers the building blocks of beautiful to your hair.
We made sure that K-GLOSS only leaves the hair more lustrous and free of frizzies. By harnessing the rebuilding power of keratin and collagen, K-Gloss gives longevity to natural, color treated, or chemically processed hair.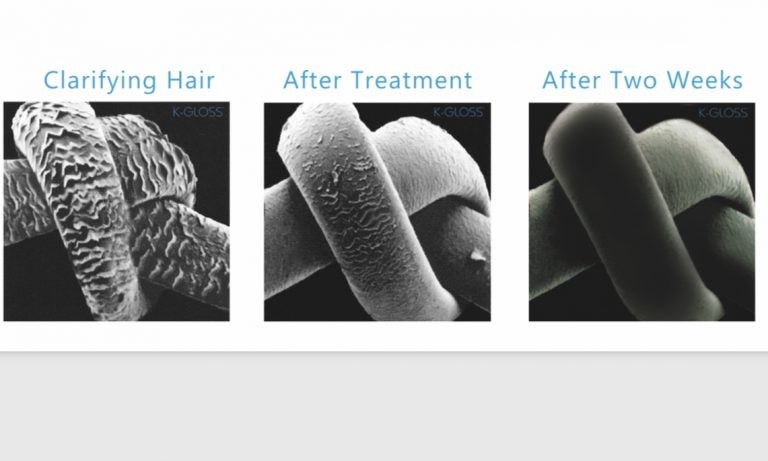 Works on all hair types
Keratin and collagen infused to rebuild hair fiber
Maintains natural body
Safe to use on color and chemically treated hair
K GLOSS is a new hybrid treatment with multi-benefits, which helps to strengthen and smoothen your hair, especially brittle damaged ones. What it does is to rebuild the cuticles in your hair using protein, amino acid, hydrolysed collagen. Think of it as a Botox for your hair.
Whatí»s awesome is that ití»s quite a fast treatment and could be done under an hour, or together with other treatments. Ití»s highly raved by celebrities, influencers, and ladies who wants straight and management hair.
The treatment starts with a clarifying shampoo wash and blow dry, before application of the K Gloss treatment. After which, your hair would be blown dry and ironed. And thatí»s it. 90% frizz will be eliminated and the treatment is said to last up to 4 months. Recommendation is to keep the treatment on for the next 2-3 days without washing your hair. So how long can this treatment last? Typically, it may last up to 3 months if you maintain your hair by using a sodium free shampoo.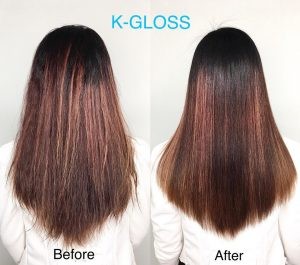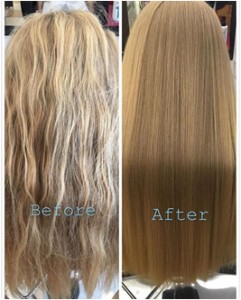 ASK FOR K-GLOSS IF YOU ARE LOOKING FOR AN INTENSIVE TREATMENT.
AVAILABLE at
LE CLASSIC hair studio
03-6412 9886
A4-1-2 SOLARIS DUTAMAS Publika
11am-8pm (mon-sun)
Share this Post