Air Wave Perm is "I want the Korean Celebrities' type of curls!"
It creates more volume without really creating any defined curls. It causes the least damage to hair and is suitable even for ladies with thin and damaged hair for a sophisticated appearance.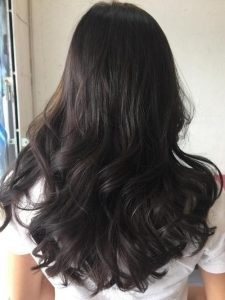 If you notice the image above, the perm creates waves rather than curls, drastically different from the type of curls you would get from a cold perm or digital perm.
All perms cause damage to your hair to some degree because they have to break your existing hair bonds and recreate your new desired shape.
1. Why the perming lotions we use are the least damaging….
Perm lotions from Japan are however known to be the least damaging because healthy hair is required for the resulting perm to look bouncy and beautiful…
How it is done:
We use different rod diameters for different hair length and style. After the treatment lotion is added on the rods, we heat up the hair to a lower temperature and for a shorter period of time during digital perm procedure to minimize the damage. Due to the way we perm your hair, you'll realize that your hair will not turn out as dry as if you've done your hair elsewhere.
2. Curls are less defined, more natural and soft
Perms are used to create texture rather than curls. It is much faster to achieve the desired shape with no hair products required. Just finger blow dry with a hair dryer. The lower temperatures and shorter length of time during chemical processing, however, may mean that the perm doesn't last as long as other types of perms.
3. Perms tend to have more layers
Another thing to note about Air Wave Perm is that they tend to have more layers. As some Asians women tend to have very thick hair, we often create layers to thin out the hair and make it more manageable. This allows for the perm to be more bouncy and light.
S Curl Perms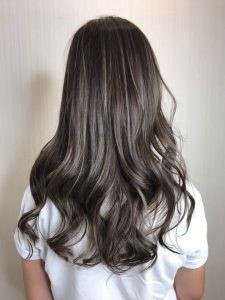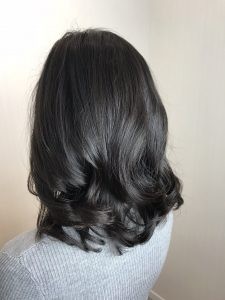 For those who want a low maintenance hairstyle, S-Curl Perm has tighter and more spread out curls to create natural wavy hair for shoulder length.
Body Wave Perms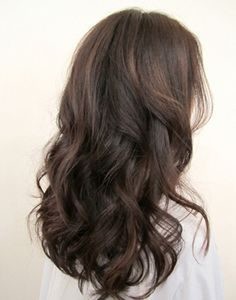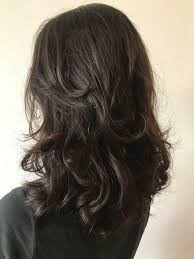 There are fewer waves (than there are curls) for Body Wave Perms however the waves are a lot more defined than the usual S Curl perm. The waves are also really big and is more suited for those who desire the beachy waves look. You can see its full effect on long hair but it also suits shorter hairstyles like this!
C Curl Perms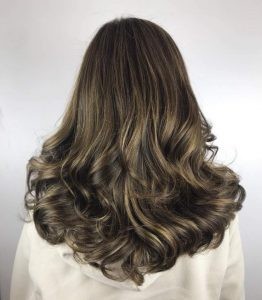 Who can forget the C Curl Perm craze brought upon by Descendants of the Sun?
C-Curl perm creates a natural look with c-curls used at hair ends where the curls curl inwards. Most flattering on bob hairstyles, this enhances contouring effects of the jawline and is suitable for most face shapes. Regardless of age, the C Curl perm can take years off your face by making you look that much sleeker!
Aside from C Curl Perms, we also create by combining a C Curl Perm + Soft Re-bonding.
This is another popular for women with natural wave frizzy hair.
So what is the duration?
The whole process takes about 3 hours to complete.
The Results: You'll fall in love with these bouncy waves with a sophisticated appearance.
Cost: Ranging from RM258 onwards.
Maintenance: Use a light weight curl or wave cream either on semi dry hair or apply on towel dry hair.
This article will help to inspire you with the types of hair perms.
Note: Add our signature 5 step heavy moisture Deep Layer hair treatment to keep the perm moisturized and bouncy.
Call 03-64129884 for further inquiries or check-out our Facebook Page for more information.
Photos: In-house
Share this Post